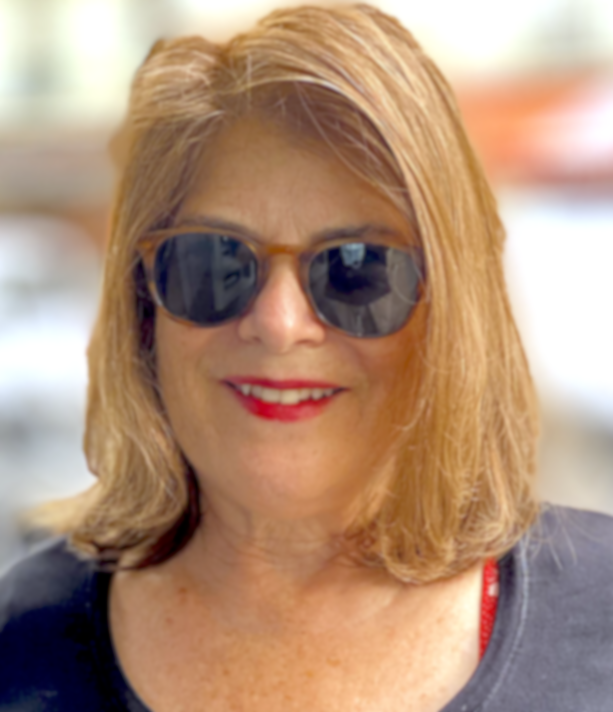 Susan lives in New York City and is an author and artist.   She has a life partner, several daughters, a grandson and granddaughter. She has diverse interests and talents.  As an author, in 2019 Adelaide Publishing published her first novel, "Lessons in Survival:  All About Amos."  Her second novel, "Through Walter's Lens," was published by Adelaide in June 2020.  Her third novel entitled, "Women in Crisis:  Stories From the Edge," was published in 2020 as well.  In 2021, her fourth novel, "A Grey Divorce:  From Pain to Peace," was published by Adelaide.  Her collection of short stories, "Not So Surprise Endings," was published by Adelaide in 2021.  She was a short list short story winner for her short story, "Moving From Fearful to Fearless" published in 2018, and a finalist for her short story, "A Grey Divorce: From Pain to Peace in 2019, and a finalist for her short story, "Bye Bye Bias and Prejudice in 2020."  Also in 2019, she was a finalist in story and illustration categories for her first children's book, "Juliette Rose's Dream of Becoming." In 2022, an adult collection of short stories, "Watching and Letting It All Go," was published by Adelaide.  In 2023, a collection of poetry, "Susiku, And More," was published by Adelaide.  She created the images for all of her book covers.
As an artist, she studies at the Art Students League. Drawing inspiration from a combination of her interest in color, composition, dreams, and personal emotions, her work is a reflection of her search for beauty and meaning. Through the use of pastels, ink, collage, watercolor, colored pencils, charcoal, acrylics, and oil, she strives to communicate with viewers in a positive and optimistic way.  Her eclectic style arises out of a desire to explore a diversity of vehicles. Drawn to haunting landscapes, warm interiors, and dream-like human forms, her works include both impressionistic and abstract themes. She also works on pieces with a political and feminist orientation.
A graduate of Cornell University undergraduate, and Emory University School of Law, she has been a lawyer for forty years, primarily in the area of family law.  She graduated as a member of two honorary societies, and has published over sixty articles on varied legal topics, including family and criminal law.  She wrote articles for the website Babymed.com.   She has participated in multiple legal education training programs as an organizer, speaker and moderator, and taught college law courses.
Susan has been active in the women's movement for decades as a chair of multiple committees and as President of the Westchester Women's Bar Association, and as Vice President of the Women's Bar Association of the State of New York.  She is a recipient of the Joseph F. Gagliardi Award for Excellence, given to a non-judicial employee of the Unified Court System in the Ninth Judicial District for "distinguished service, devotion to duty and the administration of justice, and for outstanding service to the public."  She is a recipient of the Marilyn Menge Award for Service, given to a member of the Women's Bar Association of the State of New York for "valuable and significant contributions to a chapter or to the statewide organization."
For the past twenty years, she has been the Archive and Historian Chair for the WWBA, which includes providing a monthly interview in its newsletter of judges and lawyers, and as Co-Chair of the Domestic Violence Committee of WBASNY.  As a writer, she has a strong desire to provide the public with information about interesting people's lives who give us hope, and to identify areas where the law could be used to provide justice to those in need.
She served as Executive Director of Pace Women's Justice Center, whose mission is to eradicate domestic violence and to further the legal rights of women, children and the elderly through the skillful and innovative use of the law.  She was a Director of the New York State Parent Education and Awareness Program, which was designed to help separating or divorcing parents better understand the effects of their breakup on their children and to give them information and ideas about how to make the new family situation easier and more livable for themselves and their children.  She worked on special projects for the New York State Office of Court Administration. Susan also served as a lawyer for children, a court attorney to a judge, and as a prosecutor and a grants administrator.